April 8, 1929 – January 20, 2023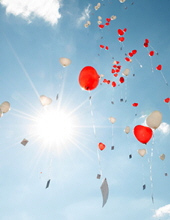 An Eastern Star graveside service on January 25th at Evergreen Cemetery beside W.D. and her parents.
Obituary
Harriet D. Houston was the only child born to Lawrence Dunlap and his wife, Hazel Osborn Dunlap. Like Harriet, her father was born in Montague and they spent their entire lives in Siskiyou County. Harriet was born on April 8, 1929 and went to her final rest on January 20, 2023, at the age of 93 years.
On the small ranch in Little Shasta, she recalled riding around the area bareback and driving an open air tractor from a very young age. Her elementary education was at the Little Shasta School before commuting to Yreka to attend high school.
The Yreka High School class of 1946 continued to have reunions until the Covid pandemic restricted gatherings. Harriet was a key member of those reunions and leaves a few sorrowing classmates.
Harriet was a past honored queen of Bethel No. 69 of the International Order of Job's Daughters in Yreka. As an adult, she became the Bethel Guardian educating and escorting "girls" on adventures within California. Some of her "girls" received special appointments to other states and she was their special escort, building lasting memories along the way.
Harriet recalled the early days of attending Job's Daughters activities in Yreka from Little Shasta in their old car without heat or air conditioning. It got plenty cold in the winter and hot in the summer, she said – blankets in the winter and open air in the summer.
A new life of adventure began when W.D. "Red" Houston promised to be her loving husband on January 15, 1955. Their home was open to celebrations with the many organizations to which they belonged. Champagne breakfasts with the Shriners of Northern California were a favorite event. Harriet placed white sheets on the dining tables in the garden for all the guests to sign as proof of their attendance. In retirement, they traveled by car, plane, and cruise ship all over the world.
In 1955, she joined the Stella Chapter of the Order of the Eastern Star, and later was given an honorary membership in Evening Star Chapter, Fort Jones. Other organizations to which she presided and supported were, past president of Ladies Auxiliary, VFW Post No. 3813 in Yreka and past president of the 20th District VFW Auxiliary; a charter member of Bahari Court No. 104, Ladies Oriental Shrine of North America in Medford, Oregon; a charter member of Siskiyou Piecemakers Quilt Guild of Yreka; Fairchild Medical Center Auxiliary, and Montague United Methodist Church. While active as a quiltmaker, she donated lap robes to care facilities in the area.
Red preceded Harriet in death in 2002. She leaves many dear friends, and many "children" who loved her dearly, and one God-daughter, Harriet Neathamer Rivallier. If you were lucky enough to know her, her beauty made you a better person. Thank you God for this gift of a friend!
A celebration of life will be held in the Montague (United Methodist) Church on February 4, 2023, beginning at 11 am. An Eastern Star graveside service was held on January 25th at Evergreen Cemetery beside W.D. and her parents.
Memorial contributions may be made to charities of your choice. Her favorites were Madrone Hospice (255 Collier Circle, Yreka), Northern California Shriners Hospital (shrinerschildrens.org), United Scholarships, Inc. (PO Box 1328, Yreka), and the Fairchild Medical Center Foundation (444 Bruce Street, Yreka).