By: William E. Simpson II
Year after year Americans are being subjected to areas across the County being covered with deadly toxic wildfire smoke. And there's a real price that must be paid in terms of human health.
The problem and the cure for wildfires and toxic smoke has been put under the noses of politicians over the past half-decade.
Yet they dither in favor of greed-driven pseudo-solutions for catastrophic wildfires that are profitable more than they are effective.
This article in Colorado's Pagosa Daily Post details the situation:
Are Prescribed Burns The Silver Bullet?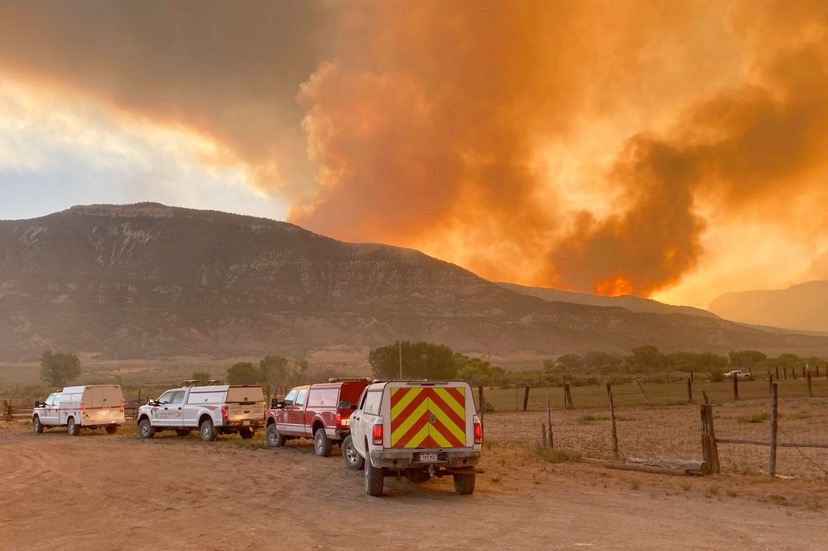 National press releases and stories have been made public:
*DOI Secretary Ryan Zinke's Logging Plan As Outlined Might Make Catastrophic Wildfire And Smoke Worse
*Healthy Forests: Catastrophic Wildfire: Genesis And Mitigation
*A dozen more at the bottom of this article.
It's a simple scientific fact that the explosion of catastrophic wildfires in North America is the end result of poor wildlife management that has led to the collapse of our native species herbivores… the critters that had been consuming millions of tons of the key wildfire fuels, 'annual grass and brush'.
There are dozens of published, peer-reviewed scientific studies that fully support this statement:
'When there is a collapse of the herbivory, catastrophic wildfire evolves'.
*ValueWalk: Collapse Of Terrestrial Herbivore Populations, Wildfires, And Ocean Acidification – Is There A Link?
And with the wildfires comes a highly toxic cocktail of wildfire smoke, which kills people slowly and turns healthy children and adults into unhealthy humans with increased comorbidity.
From the EPA: https://www.epa.gov/wildfire-smoke-course/why-wildfire-smoke-health-concern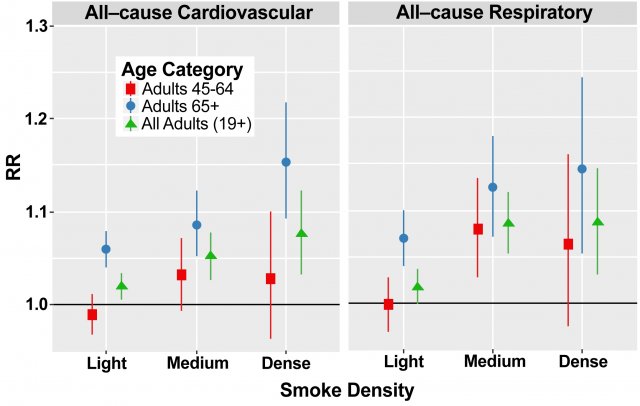 "A growing body of scientific evidence links wildfire smoke exposure to various health effects (e.g., Rappold et al. 2011, Liu et al. 2015, Adetona et al. 2016, Reid et al. 2016, Wettstein et al. 2018). As shown in Figure 2, there is evidence of an increase in the risk of both cardiovascular- and respiratory-related effects in response to wildfire smoke exposure, particularly as the intensity of wildfire smoke increases."
There is a genuine, cost-effective, nature-based solution to help reduce catastrophic wildfires! We must move past the dogma and greed is now killing us all.
AM BEST has been serving the insurance industry with credit ratings and industry risk analysis for over half a century.
Recently, AM BEST looked into a novel, proven solution for helping to mitigate wildfires and toxic smoke. The result of their due diligence into reducing wildfire and toxic smoke is this TV production:
https://www.ambest.com/video/video.aspx?s=1&rc=wildhorses323
Replacing native species large bodied herbivore Wild Horses onto the landscape is a proven way to reduce the annually occurring grass and brush fuels that are kindling and fueling over 60% of all catastrophic wildfires and resulting toxic smoke.
PLEASE SHARE THIS EMAIL WITH YOUR LOCAL (county), STATE and FEDERAL POLITICIANS
========================================================
1. NPR national Science: https://www.npr.org/2022/10/30/1131042723/preventing-wildfire-with-the-wild-horse-fire-brigade
2. AM BEST TV: https://www.ambest.com/video/video.aspx?s=1&rc=wildhorses323
3. Chronicle of Philanthropy: https://www.philanthropy.com/article/letting-wild-horses-run-free-to-curb-wildfires
4. The HILL: https://thehill.com/policy/equilibrium-sustainability/3585146-equilibrium-sustainability-wild-horses-could-help-temper-western-wildfires/
5. ABC NewsWatch: https://www.kdrv.com/video/more-wild-horses-equals-less-fire-fuels/video_8b3c4ab9-9e43-5c6f-ae4b-89351b795ab1.html
6. Sacramento Bee: https://www.sacbee.com/news/nation-world/national/article267475488.html
7. GrazeLIFE (a publication of ReWilding Europe): https://grazelife.com/blog/wild-horse-fire-brigade-lessons-in-rebalancing-north-american-ecosystems-by-rewilding-equids/
8. Horse Canada: https://horse-canada.com/magazine/equine-welfare/can-wild-horses-help-prevent-wildfires-west/
9. German Horse Magazine – Feine Hilfen: https://feinehilfen.com/der-kampf-um-amerikas-mustangs-ein-anderer-ansatz/
10. HorseTalk New Zealand: https://www.horsetalk.co.nz/2022/12/16/award-volunteer-wild-horse-music-video/
11: KHON Honolulu: New Research Reveals Natural Selection Has Many Facets Affecting Genetics & Foal Survival Of Wild Horses
12. Sierra Nevada Ally: https://sierranevadaally.org/2022/03/23/blm-mismanagement-of-american-wild-horses-burdening-taxpayers/
13. Outsider Magazine: https://outsider.com/outdoors/news-outdoors/researchers-believe-wild-horses-help-prevent-wildfires-heres-how/
14. EnviroNews: https://www.environews.tv/022718-wild-horses-may-hold-solution-slowing-spread-fatal-chronic-wasting-disease-deer-elk/
15. Pitchstone Waters (ranch in Yellowstone owned by Chris Gill): https://pitchstonewaters.com/understanding-wild-horse-fire-brigade/
Capt. William E. Simpson II – USMM Ret.
Founder – Exec. Director – Wild Horse Fire Brigade
Ethologist – Author – Conservationist
Wild Horse Ranch
P.O. Bx. 202 – Yreka, CA 96097
Creator: Wild Horse Fire Brigade (https://www.wildhorsefirebrigade.org/)
Author @ HorseTalk
Member: IMDb
Muck Rack: https://muckrack.com/william-e-simpson-ii

William E. Simpson II is an ethologist living among and studying free-roaming native species American wild horses. William is the award-winning producer of the micro-documentary film 'Wild Horses'. He is the author of a new Study about the behavioral ecology of wild horses, two published books and more than 150 published articles on subjects related to wild horses, wildlife, wildfire, and public land (forest) management. He has appeared on NBC NEWS, ABC NEWS, CBS NEWS, theDoveTV and has been a guest on numerous talk radio shows including the Lars Larson Show, the Bill Meyer Show, NPR Jefferson Public Radio and NPR National Radio.

Check out William's Film Freeway account for films, studies, TV & radio interviews, and more HERE: https://filmfreeway.com/WilliamESimpsonII