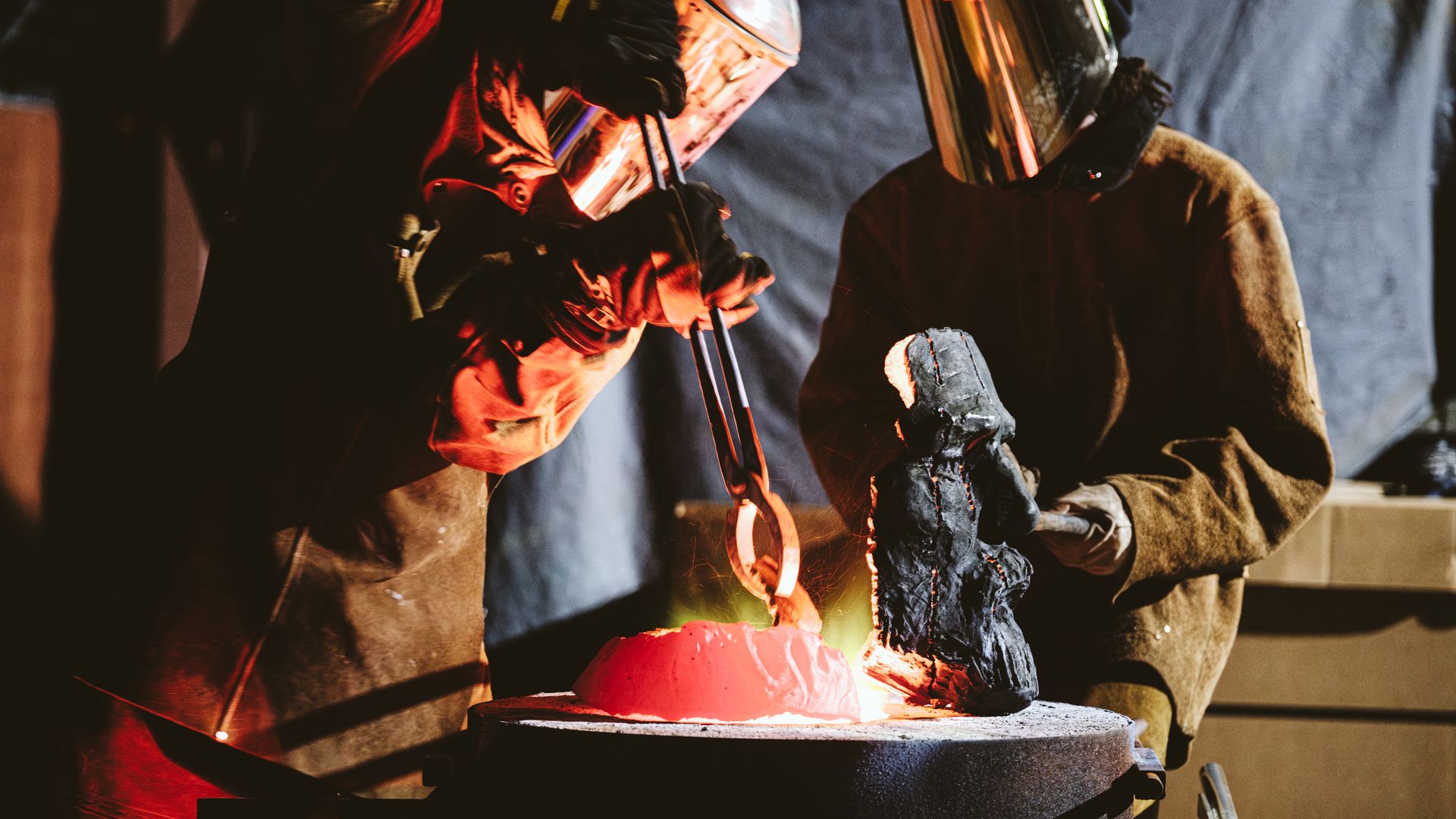 The statue met its end at an undisclosed location in a 2,250-degree furnace.
What's happening: A casting of Robert E. Lee that presided over downtown Charlottesville for nearly a century has been reduced to bronze ingots.
A statue of Confederate General Robert E. Lee was melted down at a secret ceremony, part of a project called Swords into Plowshares.

Plans to remove the statue sparked the Unite the Right rally in 2017, and the removal was completed four years later. A team from the University of Virginia and a local museum created the plan to melt the statue into bronze ingots and create a new piece of public art.

The plan was kept quiet in order to avoid "threats and legal action," according to one report.
https://www.foxnews.com/media/robert-e-lee-statue-melted-secret-symbolic-ceremony-remade-into-inclusive-public-art
---