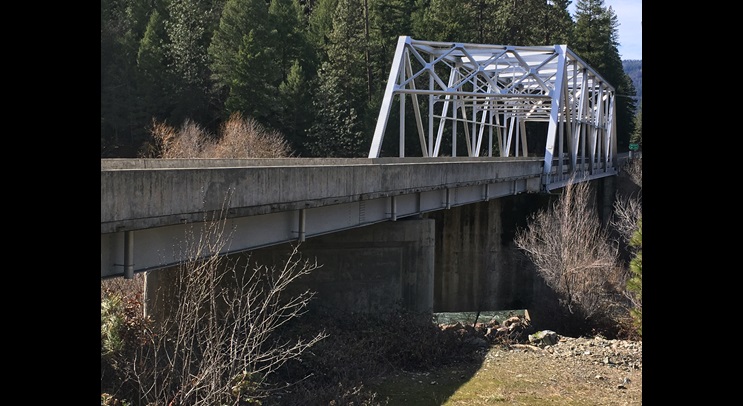 The Horse Creek Bridge Replacement Project will replace the Klamath River Bridge (#02-0117) on a new roadway alignment on State Route 96 in Siskiyou County near Horse Creek.  Project area is 0.4 mile west of Klamath River Bridge to 2 miles west of Kohl Creek.  Project benefits include addressing bridge pier scour vulnerabilities, limited vertical clearance and ongoing repairs to the steel truss structure, and improved worker safety and access for bicyclists and pedestrians.
Replacement of Klamath River Bridge (#02-0117) on new highway alignment, with realignment of three secondary roads in the project area.
There are an estimated 360 working days for this project, all which will require traffic control. Traffic impacts will be minimal due to new bridge being constructed on new roadway alignment and existing bridge remaining open during construction. Primary construction is currently planned for Spring of 2024 through Fall of 2026, with tree removal planned for Fall of 2023.
Project Funding Estimates:
Total project cost (including support) is $44 million. This project is made possible by funding from the Road Maintenance & Rehabilitation Account (RMRA), State Highway Operation and Protection Program (SHOPP), and Senate Bill (SB) 1.
Receive Updates:
Follow Caltrans District 2 on Facebook and Twitter.
---